Connection Card Pro
Complete Feature List.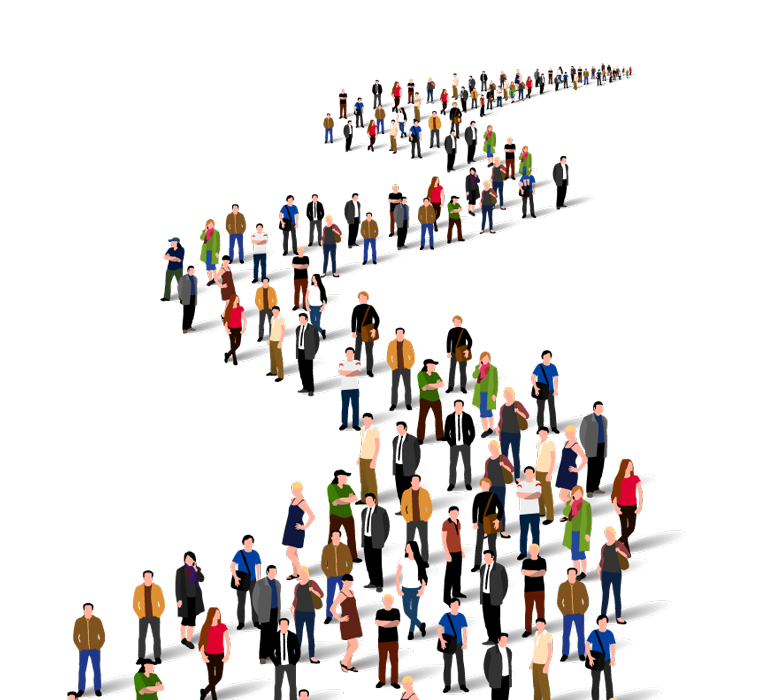 People & Volunteer Management
Connection Card Pro is a complete person management solution. Use Connection Card Pro to maintain a database of your members, staff, donors, volunteers and guests. Create an unlimited number of groups for your ministries, small groups, work teams, departments, classes and committees. Assign people to groups as members, leaders, or any customized classification. You're in complete control of your database!

Use Connection Card Pro to track attendance, quickly generate attendance reports and breakdowns, and register new guests.

With our Digital Guest Card (or Digital Connection Card) your visitors can visit a link or scan a QR code on their smartphone (no app download necessary) to provide their name and contact information, automatically adding them to your database. Do away with the paper connect cards you've been using, stop deciphering bad handwriting and say goodbye to manual data entry!

Do you require Criminal Record Checks for your Volunteers? Connection Card Pro makes it easy for your staff to order a background check directly from our secure online platform. The background check results are received electronically, automatically updating your database, and notifying you of the result. Background Checks are billed at a flat fee for each background check ordered, ranging from $17 to $37 depending on options selected.

All of the above features plus more are included in all base Connection Card Pro plans.




Fund Accounting for Non-Profits
Connection Card Pro offers
true fund accounting
for your church or ministry. Build and maintain your full chart of accounts, keep records of income, expenses, and donations. Quickly and easily generate reports, including Balance Sheets, Income Statements, and many more!
Use Tags to
tag any transaction
with a department, division, purpose, project, fundraiser, or tax classification corresponding to IRS Form 990, Form 990-EZ, Form 1120 or Revenue Canada GIFI Codes. Generate breakdowns and reports based on any tag, streamlining tax reporting requirements and making it easy to get a quick snapshot of the success of your fundraisers or projects.
Link your Bank Account
to Connection Card Pro to quickly import transactions from your online banking! All of the above accounting features are included with any Connection Card Pro plan at
no additional cost
.
Generate Year-End Tax Receipts
for your donors in just a couple minutes! Download, Print or automatically email Giving Receipts. You can even sign them electronically!
Join hundreds of churches and ministries in using Connection Card Pro to accelerate your church's productivity!
Detailed Income, Expense and Deposit Records
Create Journal Entries
Maintain a complete Chart of Accounts
Generate Official Giving Receipts
Integrates directly with Online Giving
Generate Balance Sheets, Income Statements, Tag Reports, and more.
Track personal giving for each donor.
Use Custom Tags to track Projects, Purposes, Departments and more (at no additional cost!)
Link your bank account for quick transaction import
And many more accounting and bookkeeping features!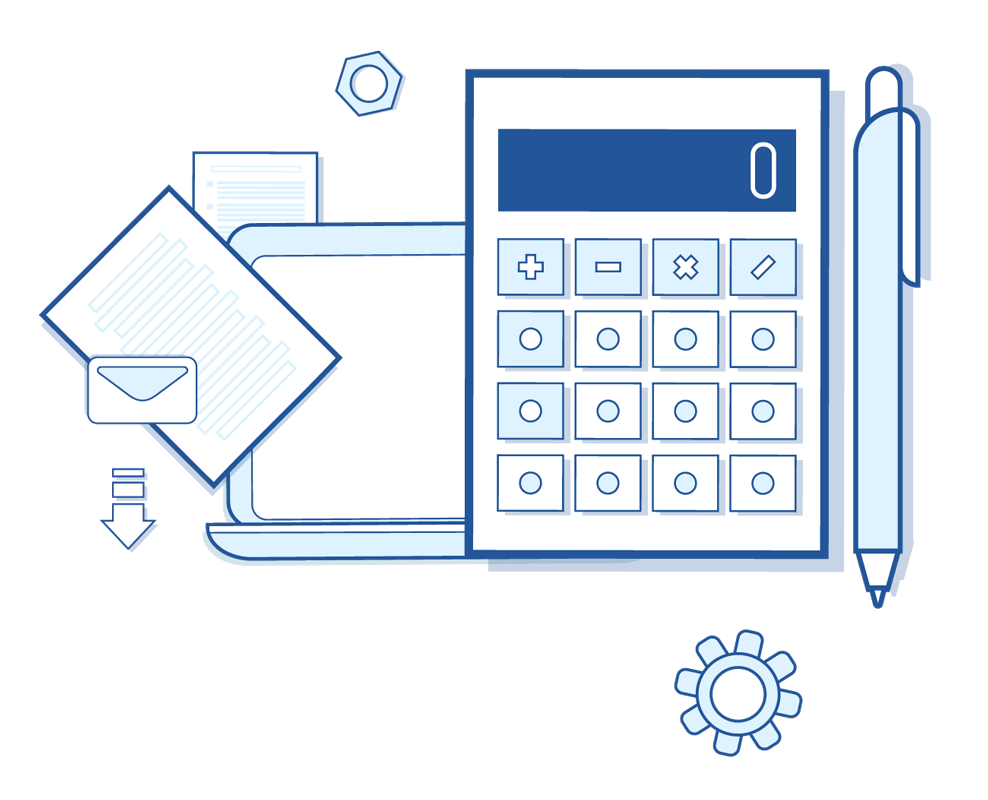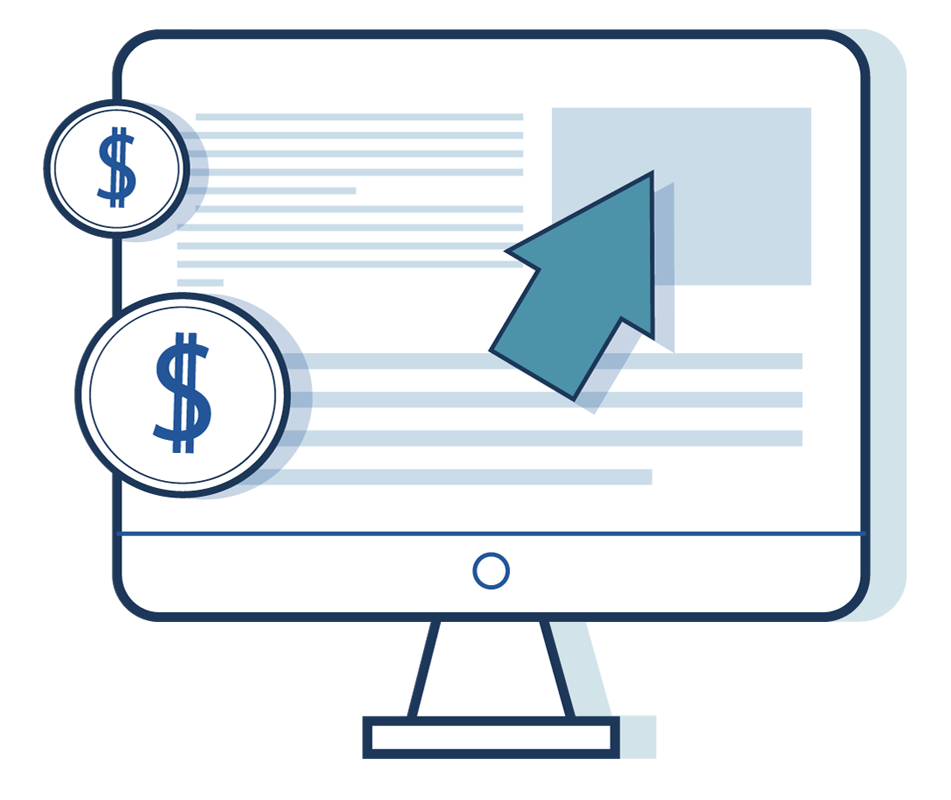 Online Giving
Donations and Payment Processing
Use Connection Card Pro to
accept donations
or payments for events online! Our payment processing is directly integrated with our entire system, automatically recording payments and donations received in your accounting ledgers and associating transactions with donors. Connection Card Pro is a
complete donor management and online donations platform
.
Add our text messaging add-on to enable text giving, allowing donors to text a keyword to a local 10-digit phone number in order to give online using their smartphone.
Connection Card Pro offers a quick and easy-to-use branded donations page for your organization using
your custom subdomain
. Or, you can easily integrate our secure donations widget directly onto your website in minutes with only minimal knowledge of HTML.
Connection Card Pro handles the PCI-DSS Compliance for you requiring no extra time or cost on your end. Implementing a donation widget on your website only requires that your site have an SSL certificate.
Communication just got easier!
Use Connection Card Pro to streamline communication with your members, visitors, volunteers and staff in your church or ministry. Connection Card Pro offers
email lists
and management, digital guest cards to connect your guests, and automated processes for snail mail letters and labels. Keep a clear record of your interactions with prospective members or visitors and receive
follow-up alerts
reminding you to follow-up with someone.
We have the growth of your ministry at the forefront of our minds and have developed a complete solution to help your ministry take off!
Connection Card Pro offers a complete SMS / text messaging service. Your organization will be assigned a local 10-digit phone number. Compose a text message once and send it to all of your people. Receive and reply to responses online. With our text message service, you'll be able to enable text giving and SMS guest cards as well.
Sign up today to try out these features!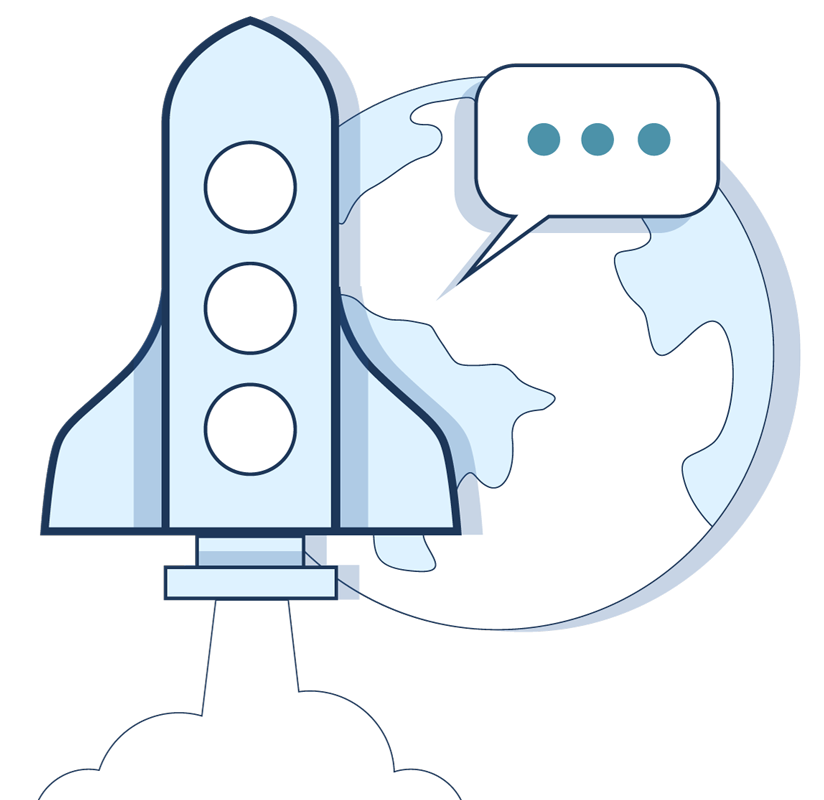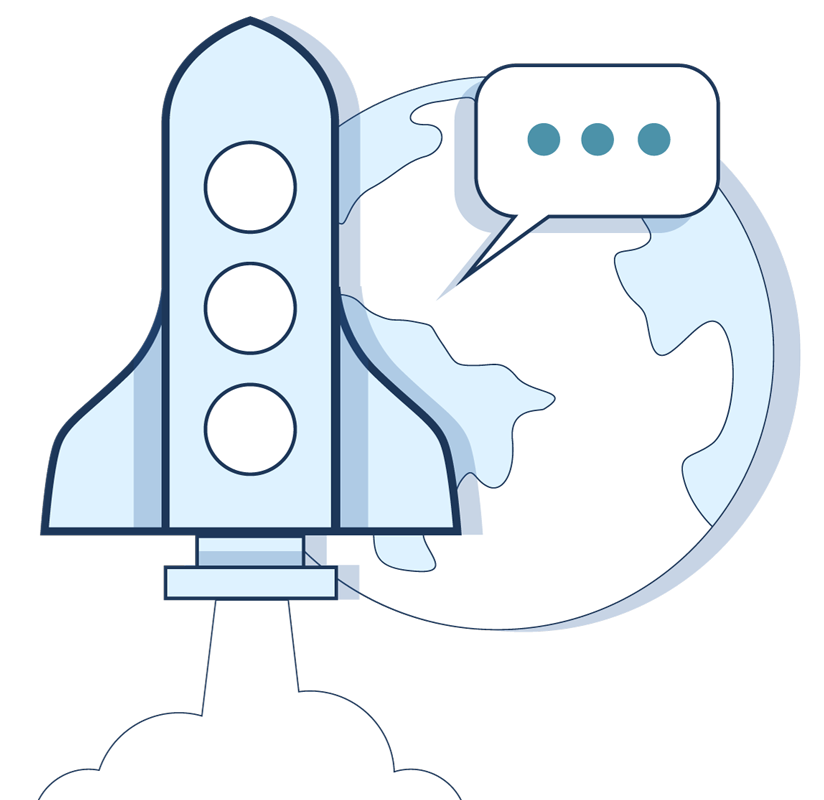 30 Day Free Trial
No Risk Trial Period. Try it out, see if you like it. Cancel anytime! No credit card information required to begin trial.

No software to install
Connection Card Pro is web based. Use it on any PC or Mac wherever you have intnernet access! No software to install.

Mobile App
Use the free Connection Card mobile app on iOS and Android. Available on Google Play and Apple App Store

On-Site Kiosk
Connection Card Pro includes a full web-based on-site kiosk platform to use, if desired, for check-in, new guests, and many other tasks.
Explore what Connection Card Pro has to offer your church. All of these features are included in all pricing plans. Whether your a small church or a large church, Connection Card Pro has what you need to keep your ministry running.
Optional Add-On Services

In addition to our countless featured included in all accounts, we offer a few optional services and add-ons as well.



Donations / Payments
Use Connection Card Pro to accept credit/debit card and ACH payments and donations online or through text message! No hassel and no merchant accounts required! Low processing rates.

More Details
Optional Add-on
$10 / month

Text Messaging
Use text messages in your church to help reach new guests and keep in touch with your members! New guests can text a local number to receive an automated response with a link to a digital guest card. Notify members of upcoming events via text, and more.

More Details
Optional Add-on
Starting at $10 / month

Address Lookup
When you have a contact's phone number and no address, use Connection Card Pro to perform a Reverse Phone Search, automatically saving an available address.

Optional Add-on
Starting at $5 / month

Virtual & On-Site Training
If desired, we can arrange virtual or on-site training for as many of your staff and volunteers as you'd like. All paid plans include an initial Zoom training call if desired.

More Details

Please contact us to inquire.
Want the full daunting list of features? Keep scrolling!
People and Volunteer Management
Use Connection Card Pro to track attendance, manage your people and volunteers, follow up with new guests and supporters.
click to view more

Attendance
Track Attendance simply and easily. Quickly generate attendance reports.

More Details

Manage Volunteers
Manage Committees, Work Crews and Volunteer Teams. Create schedules. Setup automated email reminders.

Event Management
Create/Manage all of your events. Generate rosters, track payments and forms, register participants online or at a kiosk.

Small Groups / Classes
Create and manage Small Groups, Bible study groups, Sunday School classes, and any other class or group to organize your people.

Unlimited Groups
Create an unlimited number of groups, departments, divisions, etc. to organize your various ministries. Keep people and settings separate.

Member and Guest Database
Maintain a database of members, visitors and other individuals associated with your organization.

More Details

Guest Registration
Easily register new guests and vistors on-site, in-person, or enter them later.

Easy Class Promotions
Setup an automated promotion process to quickly promote all students or individuals to new classes at the beginning of the year in just minutes.

Import Persons
Transitioning from another platform? Connection Card Pro offers an easy import process using CSV or Excel files to import your people.

Custom Web Forms
Use our powerful form builder to create customized web forms that you can share online, from your web site, via email or through text message.

Leadership Teams
Manage schedules, setup automated e-mail reminders when scheduled, and allow team members to view schedules online.

Organization Calendar
Keep all staff and volunteers informed with a complete organization calendar. Use the calendar to track meeting times, events, classes, and custom calendars.
Communication
Connection Card Pro makes it easy to communicate with your members, volunteers, staff and guests.
click to view more

E-mail Management and Lists
Send email updates or reminders to specific groups or all members. Setup automatic emails for birthdays or new guests.

Digital Guest Cards
Digital Connection Cards, Welcome Cards, or Guest Cards. Whatever your church calls them, you can now collect information digitally. Give new guests an easy link to fill out information. Or, use a QR Code or text message.

Automated Letters and Mailings
Who still sends personalized letters in the mail? That's why your church will stick out when you do! Type a letter once and select recipients. A personalized and addressed letter for each individual will be generated. You can even print your signature!

Follow-Up Alerts and Reminders
Automated alerts and reminders, reminding you to follow up with new guests or anyone else you mark as requiring follow-up. Connection Card Pro does the work for you, so that you can spend more time with people.
Reports, Accounting and Financials
Connection Card Pro makes tracking giving and expenses, generating year-end giving statements, and pulling reports easy and quick. Some might even say we make it fun!
click to view more

Reports
Instantly generate reports for attendance, concessions, rosters, member picture directory, demographics, custom reports and raw data exports.

More Details

Fund Accounting
Fund Accounting and Donor management for non-profits. Keep track of income, contributions, and expenses.

More Details

Financial Reports
Generate Balance Sheets, Income Statements and many other financial reports in just a few clicks!

Tags
Tag transactions with departments, divisions, purposes, projects, fundraisers and IRS 990/990-EZ or Revenue Canada GIFI Codes for easy reporting at tax time.

Year-End Giving Receipts
Automate the process of generating year-end giving statements and thank you letters with just a few clicks.

Concession Stand / Store
Manage a concession stand / store, track purchases, grant incentives to members for free stuff, prepay balances on cards, track inventory and sales.

Complete Point-of-Sale
Connection Card Pro features a complete POS (Point-of-Sale) interface, providing you a virtual cash register, with complete tracking and report generation.

Generate and Print Barcodes
Generate barcodes for temporary cards, administrative access, and tracking assets. Barcodes can be easily printed on a variety of readily available label sheets.
Integration & Web
Connection Card Pro provides easy integration with the web, hardware and other platforms, to maximize your impact and efficiency.
click to view more

Online Portal for Members
Members and guests can login online to update contact info, register for events, check balances, prepay online and more.

Dymo Printers
Seamlessly integrates with Dymo Label printers for Name Tags, Child Pick-Up Tags, Address Labels, and receipts directly from Connection Card Pro.

Online Event and Camp Registration
Allow members and the public to register and pay online for upcoming events or camps. All registrations seamlessly get added to your database.

Custom Subdomains
Your church will receive a custom subdomain at mychurch.biz or myhome.church for users and members to login for administration and your church portal.

Touch Screen
Connection Card Pro offers touch-screen friendly interfaces for check-in kiosks.

Plastic Card Check-In/Out
Optionally, use plastic cards to check-in/check-out students, children, or any other individuals.

Completely Customizable
Connection Card Pro is easily customizable from an easy to use online interface

Snapshots
Attach a camera to take a photo of new guests during registration to help you remember their faces and names!
Security
Connection Card Pro is dedicated to keeping your information safe and secure.
click to view more

Secure Personal Information
All of your data is securely stored in our U.S. based data center using SSL, industry-standard encryption, and proprietary technology. We follow PCI-DSS specifications to keep your data secure.

Custom User Permissions
Complete control over user permissions for each user and user groups. Limit access to sensitive data. Set each user's permission level.

On-Site Kiosk Privileges
Sensitive areas of kiosk screens are secured by special access cards which you can create for your volunteers and leaders.
Support
Connection Card Pro provides a handful of support options to help you make the most of your account.
click to view more

E-mail Support
Technical support and customer service via e-mail, guaranteed response in 24 hours. Most requests receive a response in 2 to 4 hours.

More Details

Online Training
Unlimited access for all of your users to online training videos to get you started and to help you get the most out of Connection Card Pro.

Updates and New Features
Connection Card Pro is constantly improving. You'll gain immediate access to updates and new features as soon as they are released.

Getting Started Tutorial
We provide an easy-to-understand Getting Started tutorial which will walk you through the initial setup and operation of Connection Card Pro.
Additional Features & Benefits
Check out these amazing benefits of Connection Card Pro and other fun features.
click to view more

US and Canada
Connection Card Pro is designed for use in the United States and Canada, with region-specific settings for both countries.

No Licensing!
Use Connection Card Pro on as many computers and devices in your location as you'd like. Unlike most software providers, we don't charge additional fees for additional seats.

No Time Commitment
You may cancel your account at anytime without cancellation fees or penalties. However, please keep in mind, any service fees already paid are non-refundable.

Grandfathered Rates
For as long as your account is active, your account fees will always stay the same and will never be increased unless you choose to upgrade your account.

Worship Service Planning
Use Connection Card Pro to Plan worship services, create flows, schedule workers and view a live cue monitor to cue on-stage performers.

Library
Use Connection Card Pro to Check-in/out books to members, track inventory, and keep tabs on who has what. Thousands of books and media already saved to our ever-growing global database and its easy to add new media.

Random Draws
Run a random drawing of checked-in individuals for games or giveaways. Can be displayed full-screen during a live presentation.

Item Check-Out
Allow members/guests to check-out items (for a fee, refundable deposit, or free), and track where items are. Great for video game controllers, air hockey paddles, sports equipment, etc.).