Church Financials
With Connection Card Pro, you can track giving, easily generate year-end giving statements, and view financial and giving trends within your church and for each individual donor.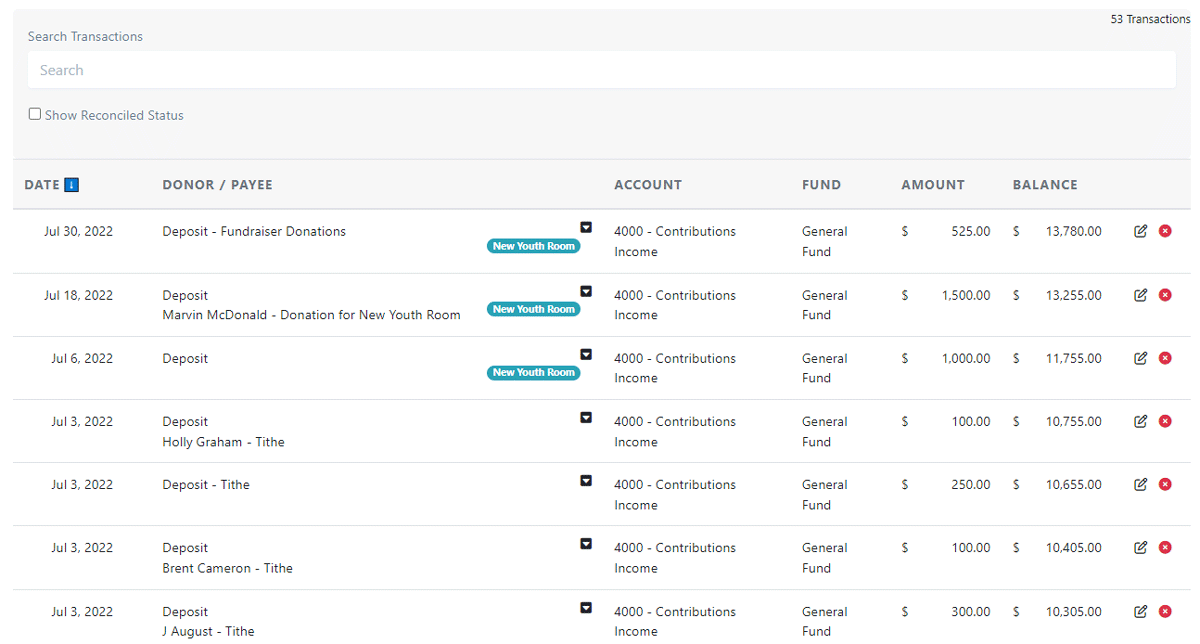 Disclaimer: The records above are for sample purposes only.
I can't believe how quick it was to generate year-end giving statements! What used to take a couple days took only a few minutes with Connection Card Pro!
- Alex L., St. Louis, Missouri
Using Connection Card Pro's financial and bookkeeping suite, you can record incoming, donations, and expenses, create and keep track of pledges, view giving and spending trends, generate year-end giving statements, and generate giving and expense reports to help you with taxes.
Easy Year-End Giving Statements
With Connection Card Pro, a few clicks will allow you to generate, download and print an automated year-end giving statement for all donors along with an optional customized letter, personally addressed to each donor, to be included with each giving statement. You have complete control over what you print, Connection Card Pro automates the entire process for you, only generating letters and statements for individuals who made a donation during the year.
Fund Accounting
With Connection Card Pro, you can create an unlimited number of funds (restricted or unrestricted) as well as an unlimited number of income and expense accounts. You have full control over your chart of accounts.
Easy Financial Reports
Quickly and easily generate financial reports, Balance Sheets, Income Statements and many other financial statements to fulfill your organization's reprting requirements.
Tags
Tag any transaction with a department, division, project, purpose or fundraiser and quickly generate reports using those tags. Track how profitable (or how expense) projects or fundraisers are! Transactions can also be tagged with a tax classification from IRS Form 990, 990-EZ, 1120, or a Revenue Canada GIFI Code. Generate reports at tax time to simplify your reporting requirements. Unlike some platforms, Connection Card Pro does not charge extra for the ability to tag transactions and generate tag reports.
Back to Full List of Features